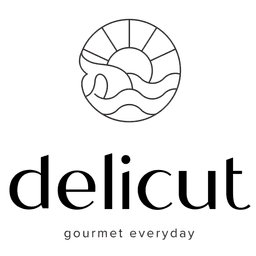 Flexible to cater your hiring needs!
We believe, self hiring is a big challenge. To help you build a team of skilled professionals, is why we exist.
Crewmate
Staffing
Crewmate manages everything for you.
Instant joining, usually in less than 24 hours after your approval.
All candidates are pre-assessed and pre-vetted for the skills you need.
Pay as you go. Deboard instantly when your project is complete, with zero guilt.
Get an instant replacement with zero guilt and no questions asked
Hire off-shore talent at highly affordable rates.
No dropouts.
Manage employee salaries, laptops, overheads, training, retention, engagement etc.
Usually 30-90 days notice before someone joins after rolling out an offer letter.
Interviewing people and assessing the right technical skills is challenging and time consuming.
You need to plan and manage work for long term.
Candidate didn't turn out as he appeared to be in the interview? Fire, retain or train?
Usually focussed on local talent.
Last minute hiring dropouts.
Why hire from
Crewmate?
Easy to Hire
Our team of developers and designers seamlessly integrate into your project saving you from all recruitment hassles.
Cost Effective
Hiring, training and all overheads are taken care of by us!
Rigorous vetting Process
We make sure all candidates are pre vetted by our technical recruiters and team leads before they reach you.
Deboard whenever needed
No questions asked! Let them go guilt free and without any exit formalities!
Our
Values
What shapes our culture & defines who we are
Our team of developers and designers can be seamlessly integrated into your project.
All you need to do is select the candidates that best suit your requirements, let our team know and they are ready to be onboarded in less than 24 hours!
Profile
Review
Evaluation
Process
Get
Started
Discover
Our Skills
Developers
NodeJS
React
Laravel
Python
Flutter
React Native
Developers
NodeJS
React
Laravel
Python
Flutter
React Native
UI/UX Designers
Figma
Adobe XD
Photoshop
Invision
Blender
Framer
Quality/Testing
Manual Testing
Selenium
Appium
Browser Stack
Cucumber
AWS D F
DevOps
AWS
Google Cloud
Azure
Docker
kubernetes
Jenkins
What our clients say

about us
He joined us in the middle of the sprint, understood the entire process in 3-4 days, and discovered more than 20 bugs in the productions in a day. We are surprised by his
commitment
to his work and the
flawless, simple,
and easily interpretable
quality assurance
method develops focus.
She has shown
great creativity
and
skill in designing user-friendly screens
for our ongoing mobile app and have been a
positive influence on the work environment.
She has also
demonstrated strong collaboration
and
communication in working
with the other members of the team.
Questions?
We'll help
We are here to cater all your needs, if you have any questions, here's some help ready for you.
What is Crewmate?

Crewmate is a staff augmentation/resourcing model from Squareboat. We provide highly skilled and experienced designers as well as developers, QA testers (manual) and DevOps engineers across various technologies who are ready to work instantly.
What shall be the mode of engagement?

All team members from Crewmate can work remotely/onsite with you as per your organization's working style. Think of us as your extended team - We will be following practically all the tools and processes that your company follows.
Can I add or remove team members as needed?

Yes, and that is exactly the kind of flexibility you get. Absolutely plug and play!
What are some use cases for hiring externally?

There can be many but here are a few:

Fast forward a slow moving project with additional developers for a stipulated time.
Introduce a new skill in your company and having your own developers slowly learn that skill.
Get skilled people for a short term project with no long term commitments and recruitment hassles.
Temporarily hire people and get work done, while your HR recruitment team can look at only your own full-time recruitment (which is slow and messy usually!
What if I am not satisfied with my assigned Crewmate?

We offer an immediate resolution or will replace the resource, without any questions asked!
Is there any notice period to hire or downsize the external team?

Usually around 30 days to deboard, and almost immediately to onboard.
What will be the mode of working?

Our teams will work from the Squareboat office/client office or work-from-home remotely. If the resource is available within your city, we suggest periodic F2F meetings, and also regular weekly/fortnightly meetings over video to keep a track of the progress and also match synergies every now and then.